Evergrande: China property giant files for US bankruptcy protection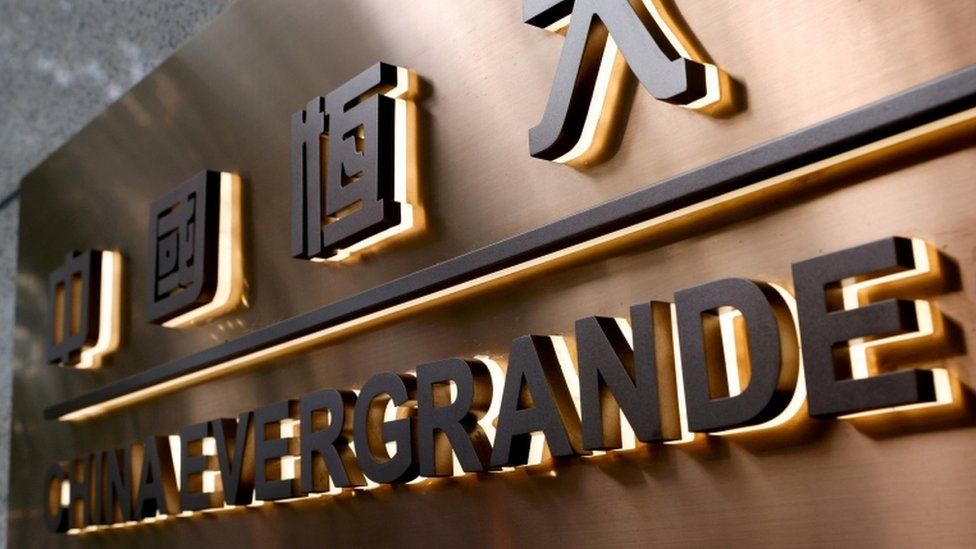 Property giant Evergrande has filed for bankruptcy protection in the US as the real estate crisis in China deepens.
It will allow the heavily-indebted company to protect its assets in the US as it works on a multi-billion dollar deal with creditors.
The move comes as problems in China's property market add to concerns about the world's second largest economy.
China Evergrande Group made the Chapter 15 bankruptcy protection filing in a New York court on Thursday.
Chapter 15 protects the US assets of a foreign company while it works on restructuring its debts.
Evergrande did not immediately respond to a request for comment from the the BBC.
The group's real estate unit has more than 1,300 projects in more than 280 Chinese cities, according to its website.
Its other businesses include an electric car maker and a football club.
With debts estimated to total more than $300bn (£235bn), it was the world's most heavily indebted property developer.
Some of the biggest companies in China's real estate market are struggling to find the money to complete developments.
"The key to this issue is to complete unfinished projects because this will at least keep some of the financing flowing," said Steven Cochrane of economics research firm Moody's Analytics.
He added that many homes are pre-sold but if construction stops, buyers no longer make mortgage payments, which puts more strain on developers' finances.
Weak growth means China is not facing the rising prices that have rattled many other countries and prompted central bankers elsewhere to sharply increase borrowing costs.
The country's imports and exports also fell sharply last month as weaker global demand threatened the recovery prospects of the world's second-largest economy.
Earlier this week, China's central bank unexpectedly cut key interest rates for the second time in three months, in a bid to boost the economy.